Humana Medicare Advantage PPO
Humana is one of the health insurance companies in the US that offers Medicare Advantage (MA). With a wide range of options for its MA plans, you can definitely find a policy that suits your needs. And if you travel frequently, Humana Medicare Advantage PPO might just be the ideal option for you.
Regarding premiums, Humana determines them and the out-of-pocket costs of its Medicare plans. Keep in mind that Humana is not like Original Medicare. It is not a federal fee-for-service health program. Rather, it is a private insurance plan provided by Humana, which agrees with Medicare to give you benefits. The premiums will depend on various factors, including your location.
Medicare Advantage PPO Plans Offered by Humana
Medicare Advantage or Part C program is a great alternative to traditional Medicare. When you purchase one of Part C plans, Humana will provide you the Part A and B benefits. However, hospice care is given by Medicare.
The availability of Humana Medicare Advantage PPO plans will depend on where you live. If Humana MA plans are available in your area, you may choose from these types:


Health Maintenance Organization
HMO plans have lower premiums. They also have more affordable out-of-

pocket expenses compared to other MA plans. But you need to go to your plan's network providers to get full coverage for the medical service you received. However, if it is emergency care, you can go anywhere and your plan will shoulder a portion of your medical bill.
With Humana Medicare Advantage HMO, you need to pick a primary care physician who will supervise your medical care. If you need to see a specialist, you will get a referral from your primary doctor. The good thing is that the majority of Humana HMOs include a prescription drug plan.
Preferred Provider Organization
Compared to HMOs, PPOs are more flexible. You can go to any doctor's office or

hospital. However, you can save money if you choose to go to an in-network provider.
With PFFS plans, you can see any provider that accepts Medicare. It must also accept the terms of your PFFS plan from Humana. Before your doctor's appointment, make sure to verify that the physician accepts PFFS.
Most Medicare PFFS plans have prescription drug coverage. Humana Gold Choice PFFS policies have benefits of Original Medicare with prescription medication coverage and others.
You can also find plans with extra benefits. For instance, some plans cover routine vision and dental care. You can add these options to your Humana MA plan. Once you are enrolled in an MA plan, you continue to pay the premium of Part B, on top of the premium of your MA plan.
Humana Part D Prescription Drug Plans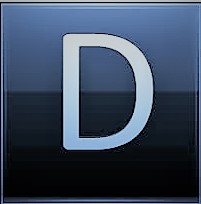 Original Medicare consists of Part A and Part B. Unfortunately, it doesn't include prescription drugs that you take at home. If it does cover medicines, the coverage is limited.
If you stay with Original Medicare, you can purchase a standalone Part D prescription drug plan from Humana. This plan will help you pay for your prescription medicines.
If you have Medicare Part A and Part B, you can buy a standalone Part D or prescription drug plan. However, you must live within Humana's service area. You can enroll during election periods.
When you become eligible for Part A and B, you can sign up for a stand-alone Part D program. If you choose to sign up during this period, you can obtain Part D without a late-enrollment fee. It is a penalty that you need to settle along with Part D premium.
As long as you have an active prescription drug program, you will pay the penalty. You will be charged with this penalty if you choose to have a Medicare plan with no prescription drug coverage for 63 days in a row after your initial enrollment period ended.
To know the benefits of the plan, you need to check its formularies. In that case, if you are taking prescription drugs regularly, make sure that you verify the formulary before you enroll.
Part D plans have a different list of approved medicines. You may go to Humana's official website to search for your medicines. Keep in mind, though, that Humana can easily change its formularies at any time. However, you will be notified of the changes.
Medicare Supplement Plans
Another option in helping you pay for the out-of-pocket expenses associated with Original Medicare is Medicare Supplement. The benefits of these plans are standardized in most states.
However, Wisconsin Minnesota, and Massachusetts have different rules for Medigap or Medicare Supplements. For the monthly premiums, they vary depending on the plans.
Each standardized plan can pay for out-of-pocket Medicare expenses, like Part A deductible and the coinsurance payments for Part B. You can also find a Supplement plan with limited coverage for medical care for your foreign travel.
However, the standard Medigap plans don't include coverage for routine vision, hearing care, dental, and prescription drugs, as well as long-term custodial care when you are in a nursing facility. Some companies provide benefits that are beyond the standardized benefits.
To compare Medicare plans in your area, simply enter your zip code in the filed at the top of this page.
It is important to remember that out-of-network providers are not obligated to treat Humana members, except during emergencies. Ideally, you check Humana about the medical service you need to undergo if your plan will cover the cost. Call its customer service number for more information.
Compare Medicare Advantage Plans