Medicare Part C
Medicare Part C or Medicare Advantage is a private health plan that you can obtain through a private health insurer.
All Part C plans function similarly to other private health plans.
The plans cover more items than traditional medicare policies. They can include hearing, dental, vision, and prescription drug programs.
All plans have a yearly cap on out-of-pocket expenses. It is not the same as the standard Medicare.
You are restricted to a smaller network of available hospitals and doctors.
Medicare is a federal health program. It is catered to Americans who are 65 years old and older. However, younger individuals can obtain it. But they must prove to have certain disabilities or medical conditions. Medicare has many parts. Each part will cover different health services.
For some seniors, Original Medicare benefits are not enough to cover their medical expenses. That's why Medicare designed Medicare Part C or Medicare Advantage as one of the alternatives to paying for their overall healthcare costs. Many of Part C plans integrate dental, vision, hearing, and prescription drug plans. These benefits are not part of Original Medicare.
Seniors buy Medicare Advantage plans because it provides more benefits than Original Medicare. Unfortunately, the extra coverage entails a high price. Before you can purchase an MA plan, you need to have an active Original Medicare. You can't opt out. It means that you must pay for its premiums, in addition to the MA plan's premiums.
Furthermore, an MA plan is offered by private health insurers. The prices are lower than a traditional private health plan. But there are complexities in Medicare Part C.
For example, you need to use a local network of providers to obtain full coverage. You also can't sign up for a particular MA plan if you don't live within a certain radius of your plan's network. With traditional Medicare, however, you can just go to any health insurance provider as long as the provider accepts Medicare as a form of payment.
Medicare is categorized into four parts. Each one covers different services. Regarding enrollment, you are automatically enrolled in Parts A and B, if you are already receiving Social Security benefits and you are turning 65.
These two parts, Part A and Part B, comprise Original medicare. It has several enrollment periods. It is a traditional Medicare that covers most of the medical care that seniors get, such as hospice care, routine physician's visits, hospital care, preventive care services, laboratory work, etc.
As an alternative to Original Medicare, Medicare Advantage can give you the same benefits as traditional Medicare with extra coverage. The majority of Medicare part C plans have dental, hearing, vision, and prescription drug plans. These are not covered by traditional medicare. You can purchase a prescription drug plan or Part D if you have parts A and B.
Traditional Medicare is run by the Centers for Medicare and Medicaid Services (CMS). It is a federal agency. MA plans, on the other hand, are run by private health insurance companies.
In that case, MA plans look similar to traditional health plans. The prices are more affordable compared to regular private insurance. However, the costs and plans' structure are the same. Thus, if you want to purchase Medicare Advantage, it is vital to know the basics of health insurance.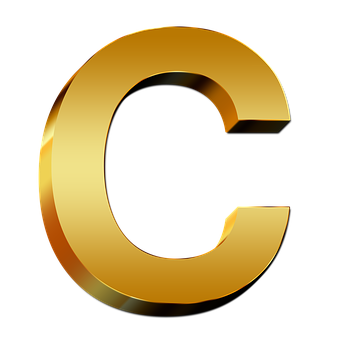 Compare Medicare Advantage Plans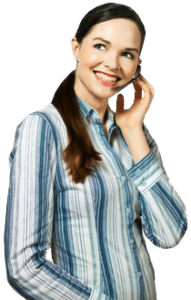 Who Can Qualify for Medicare Part C?
You can be eligible for this health plan if you have enrolled in Original Medicare. Moreover, you must live in a certain plan's network to purchase it.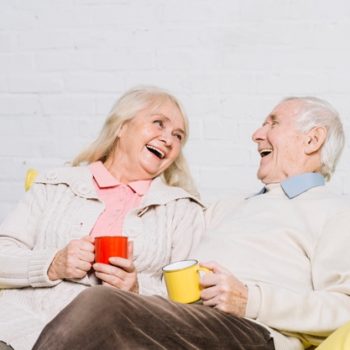 Medicare requires that private health insurance companies offering Part C include emergency care and other urgent care.
MA plans include all services that Original Medicare covers. It means that Part C must cover hospital care and inpatient care. You can get them through Part A. For Part B, the benefits would include outpatient care, such as lab services and preventative care.
Many of the MA plans include vision, hearing, dental, and prescription medicine. If you choose to have an MA plan with Part D, it is called a Medicare Advantage Prescription Drug (MAPD) plan.
Some MA plans include extra services, such as transportation when going to the doctor or adult daycare services. You can also find plans that include benefits specifically designed for chronically ill enrollees.
The extra benefits and services are optional. In that case, health insurance companies are not obligated to offer them. Thus, not all plans have them. To see the benefits of a plan, make sure to read its in-depth information.
It is vital to remember that no MA plan can include hospice care. But Original Medicare covers hospice care if you use Medicare Advantage.
The overall cost of MA hinges on a particular plan. The total amount you pay will depend on the individual plan you purchase.
But there are particular expenses that you need to pay attention to. Listed below are the basics of monthly premiums, yearly deducible, coinsurance, and copays, as well as the maximum out-of-pocket limit.
Premiums 
You need to have an active Original Medicare, which consists of Parts A and B, to purchase Medicare Part C. With that in mind, you need to pay the premium of Part B. The premium for this part is around $144.60 per month. However, it is higher if you are earning more. In 2020, you will pay approximately $144.60 a month.
Prices vary by plan. MA premiums will have an average premium of $33 in 2020. The premiums can reach up to $481. You can find MA plans without premium. However, you need to shoulder other out-of-pocket costs, like copays.
If you wish to have a larger network of healthcare providers, you will have to pay a higher premium.
Copays
It is a flat fee that you need to settle each time you undergo a medical service. For instance, if you need to undergo a surgical procedure, the copay could be around $100 per day. In that case, if you stay in the hospital for 7 days, you will pay $700 for copays alone. Then, there are doctor's visits that you need to handle.
Deductible 
Before your health plan pays for your medical costs, you will have to pay some out-of-pocket expenses until you reach a certain deductible. When you hit that goal, your health plan will start covering some of the costs.
The total deductibles will depend on your plan and the services you receive. Unfortunately, your copays will not count to your deductible.
Each year, your deductible will reset. Thus, if you failed to reach your deductible at the end of December, you will begin from zero when January enters. It means that your health plan may not cover for you throughout the year because you have not reached your deductible.
Coinsurance 
After hitting your deductible, your health plan will pay some of your medical costs. However, you will still have to settle a certain percentage of the costs. The percentage here is known as coinsurance.
The coinsurance for Medicare Advantage is 20%. However, it still depends on the plan. But there are MA plans without coinsurance.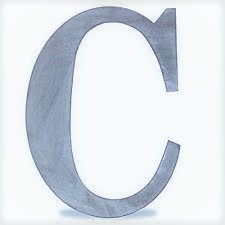 After hitting the out-of-pocket expenses per year, your health plan will start covering 100% of the remaining costs. The maximum amount you pay out of pocket per year is called the out-of-pocket maximum or limit.
The maximum amount will vary depending on the medical services you get and whether you obtain them from out-of-network or in-network healthcare providers.
The out-of-pocket limit for Medicare part C is $6,700 a year if you choose to go in-network. For combined in-network and out-of-network costs, the maximum is $10,000 a year.
The limit is determined by your health insurer. Thus, the out-of-pocket maximum will depend on your health plan and your health insurance provider.
The limit is within the maximum legal ends established by the law. The average out-of-pocket limit for the MA plan was $5,059 in 2019.
How does an MA Plan Work?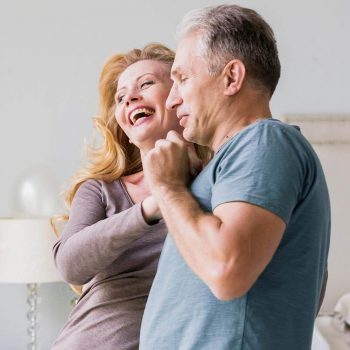 Medicare Advantage plans can offer you medical care through a network of healthcare providers. The plans are categorized into various types.
They vary depending on whether you can use healthcare providers that are not part of your network and how much you will pay if you do so. This is the same system that other non-Medicare health plans are using. Check out the in-depth details of your plan to ensure that you completely understood where you can get medical care.
Compare Medicare Advantage Plans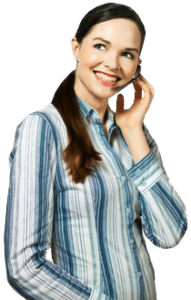 How does an MA Plan Work?
Health maintenance organization (HMO) is a health plan that requires you to go to an in-network provider to obtain full coverage. If you go outside of the network, your health plan will not cover the medical costs, except in medical emergencies.
Another thing to remember when you choose HMO is that you need to pick a primary care physician (PCP). This is your doctor who will supervise your medical care. All your medical care will go through your PCP. Thus, if you need to see a specialist, you must ask your PCP to give you a referral to that specialist.
HMO has several subsets. One of them is the point-of-service plan. This type of plan lets you obtain medical services out-of-network. But it entails a higher coinsurance or copayment.
When you choose a preferred provider organization (PPO) plan, you get more flexibility than when you pick an HMO plan. The reason for this is that your health plan will cover medical costs through an out-of-network provider. The monthly cost for this is quite higher than HMO. Furthermore, the healthcare costs are higher than if you stay within the network.
But there is no need for you to pick a primary care physician who will manage your healthcare. Because of that, you can see a specialist at any time without getting a referral.
A private fee-for-service plan lets you visit any healthcare providers that accept Medicare. But the provider must agree to treat you first.
Some PFFS policies have a network of providers. If you choose a PFFS plan with a network of providers, you can still get treated through out-of-network providers. But they must agree to treat you. However, if you choose to undergo treatment outside of your plan's network, then you need to bear the higher cost.
Despite the higher costs, some seniors would choose PFFS plans because of the flexibility that they offer when receiving care. But you must remember that some providers don't accept your health plan when you visit. Even if you frequently go to the providers, they can still deny you treatment, unless it is an emergency.
In that case, with this plan, you will still have a more difficult time looking for a healthcare provider to treat you, depending on where you live. Thus, before you purchase a PFFS plan, make sure that your current healthcare provider can accept you as a patient.
The health insurance provider will have more control over the amount you pay to get medical care when you choose a PFFS plan. The other health plans will need to follow the prices set by medicare.
Compared to HMOs and PPOs, PFFS has higher out-of-pocket expenses. Thus, you must ensure that you have read the terms and conditions of PFFS before you choose it.
Special needs plan (SNP) is a type of plan that can only be accessed by some people with specific conditions. This type of plan targets specific consumers. The health insurance provider that sells it tailors the benefits, list of medications, and available providers.
Health conditions that this plan will cover would include end-stage renal disease (ESRD), diabetes, dementia, chronic heart failure, and HIV/AIDS. All SNPs have prescription medication coverage.
Most SNPs require that you choose a primary care physician. And if you need to visit a specialist, you need to get a referral. Although some SNPs can cover your visits to providers that are not part of your plans' network, not all SNPs do. Make sure to check your plan's details to know more about the limits and inclusions.
A medical savings account (MSA) plan is a different type of health plan. It works like a high-deductible health plan and a bank account.
Your MSA plan will deposit money to your account for your healthcare expenses. Use the fund to pay for your medical cost.
With the MSA plan, the out-of-pocket costs are high until you meet the deductible. Once you hit your deductible, your plan will cover 100% of the healthcare cost, as long as the medical service is a Medicare-approved.
The deductibles will depend on the individual plan. It can go up to thousands of dollars. As mentioned, you can spend the fund in your account to pay for your medical expenses.
Now, if you maxed out the fund, you will have to pay for your medical expenses using your own money. Your health plan will start to cover you if you have reached the deductible.
But even if you reach the deductible, your health plan will not cover your healthcare costs 100%. In that case, we recommend that you consider the high deductible associated with this plan. You may end up paying more if you choose an MSA than if you opt for other health plans.
How to Enroll in Medicare Part C?
Before you can sign up for a Medicare Part C plan, you will need to have an active Original Medicare, which includes Part A and Part B. You are not allowed to sign up for Part C without the traditional Medicare.
If you are receiving federal retirement benefits, though, you are enrolled in Medicare automatically when you turn 65. You are also automatically signed up for Original Medicare if you have federal disability payments for the past 24 months.
Now, if you have not received federal retirement benefits yet but you're already 65, then you need to enroll for Original Medicare manually. You can do so by going to a local Social Security office. You may also call the office at 1-800-772-1213. Or fill out an online application through the ssa.gov.
After you have successfully enrolled in Original Medicare, you can start shopping for Medicare Advantage plan. Use Medicare's official website to find plans. But you can only sign up within the specified period per year.
If you are a new subscriber, you have seven months to purchase coverage. The period starts three months before you turn 65. Then, another three months after turn 65. This is your first enrollment period.
Outside of this initial enrollment, you can still purchase or change your plan during open enrollment. It happens from October 15 to December 7 every year. This is known as the yearly election period.
On the other hand, if you are experiencing a qualifying moment, like moving to a new state or losing your health coverage, you can still apply through special enrollment.
If you don't like your MA plan, you can still drop it and go back to Original Medicare. You can do so during the dis-enrollment period, which starts from January 1 to February 14 every year.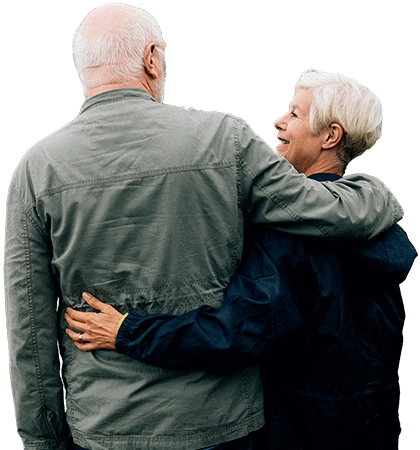 What are the Pros and Cons of Medicare Part C?
Medicare Advantage plans have more benefits compared to the standard Medicare. Because of the high costs, they are not the best option for low-income seniors as they can just apply for Medicare savings programs. To help you decide, here are some of the pros and cons of having Part C.
Pros
Offers coverage for medical services that Original Medicare does not cover.

Includes prescription drug plan

Maximum out-of-pocket expenses
Cons 
You'll pay two premiums, for part B and the Advantage plan.

Each type of MA plan has its own rules regarding coverage and the cost of using an out-of-network provider.
Not all in-network providers can accept new patients
Not compatible with the employer-sponsored health plan and Medigap or Medicare Supplements.
Popular Articles
Compare Medicare Advantage Plans