Medicare Part C Coverage
Medicare Part C is also known as Medicare Advantage. It is not a kind of program that you sign up for Social Security. Rather, it is a health plan that can be a great alternative to Original Medicare. Since it is an optional plan, you don't necessarily need Part C. However, before you dismiss it, make sure to look at Medicare Part C coverage. This plan can likely help you save a significant amount of money on your healthcare.
What is Medicare Part C Plan?
It is a private Medicare plan. Medicare doesn't pay for your medical service. Rather, it will be your private insurance provider that will give the benefits.
Medicare Advantage is a package that includes Parts A and B. In some cases, it includes Part D in one plan. By choosing an MA plan, you will use one ID card when you need to visit a doctor's office or hospital or a pharmacy. Although most Advantage plans have integrated Part D drug plan, you can find some plans sans Part D.
You may consider Medicare C plans to be similar to your group health plan from your former employer. That is, there is a network of providers that you need to use. Then, you will pay copays for routine services, such as surgeries, lab work, hospital stays, and more.
What is the Cost of Purchasing Medicare Part C?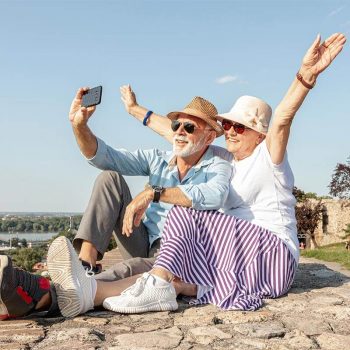 Compared to Medicare Supplement, Medicare Part C has lower premiums. The reason for this is that you agree to be treated within your plan's network and you pay the copays as you go. The network is an HMO network where you must choose a primary doctor to handle your care.
But there are other types of Medicare Part C. These are PPOs and PFFs options. They have out-of-network benefits.
In addition to the monthly premium, your spending will also include copays, coinsurance, and deductibles.
When you look into the Medicare Part C plans, you can see that there are plans with a $0 premium. These plans are not entirely free. Rather, you will pay a fixed monthly sum to your private insurance provider to give you medical care. The company offering Medicare Part C will give you a low monthly premium to entice you to sign up for the plan.
The premiums, benefits, drug formulary, and copays will change every year. The reason for this is that the insurance provider of the Medicare Part C plan will renew its contract with Medicare every year.
Compare Medicare Advantage Plans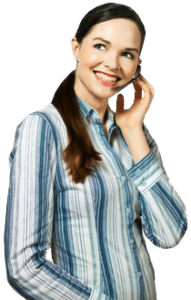 What are the Out-of-Pocket Maximums of Medicare Advantage?
Each Medicare Part C policy has an out-of-pocket maximum. The limit will protect you. Medicare sets the highest amount for the OOP limit per year. And the highest amount is $6,700.
In other words, the maximum spending on this plan for Part A and B services is $6,700. However, Part D spending is quite different. It has a separate out-of-pocket maximum.
When you review a Part C plan, you must consider its OOP maximum. Keep in mind that if you have bad health for the entire year, you will need to pay a lot of copays and coinsurance.
Your savings will be affected as you need to meet the maximum first before your health plan will start covering. Thus, consider purchasing a plan with a lower out-of-pocket maximum.
In that way, it is easy for you to meet the maximum and your health plan will begin paying for your medical services sooner. On the other hand, you can choose Medigap. It has less spending.
A lot of our clients would want us to compare Original Medicare and Medicare Advantage plans. The former doesn't have OOP maximum in protecting you.
In that case, you could end up paying 20% of your medical cost forever. If you can't afford to purchase a more comprehensive Medigap plan, then consider Medicare Part C.
It has an OOP limit that can protect you. For many seniors, the limit makes Part C a more attractive option compared to Original Medicare.
Who is Eligible for Medicare Part C?
Not all people can sign up for Medicare Part C. If you are a Medicare beneficiary, however, you can buy this plan as long as you satisfy the following requirements:
-You must have active Part A and Part B. Most people think that they can cancel their Part B if they sign up for Medicare Advantage plan. But it isn't the case. If you drop part B, your Part C plan will be canceled as well.
-You must live within your plan's service area. This requirement will be based on the physical address that you entered for your Social Security. In that case, you need to pick a plan that is available in your county. Keep in mind that some policies are specific to up to two counties. Others, however, are stretched to the entire state.
-You must not have end-stage renal disease. It is one of the medical questions that you need to answer during your application.
When enrolling in a Part C plan, you must remember that you have to follow election periods. You can enroll during your initial enrollment. Or you can do so during the yearly election period that happens in the fall.
If you are experiencing a qualifying life event, then you can sign up for a Part C plan during a special election period. This life event will include moving out of state, getting married/divorced, or losing your plan. You can enroll in a certain plan in the middle of the year in your new state.
What Coverage Does Medicare Part C Offer?
This plan covers all Part A and Part B services. You will get hospital and outpatient benefits. There is no need to pay 20% of the healthcare services you receive. Instead, you will pay your plan's copays.
Each MA plan will have a summary of the benefits. It lists several medical services. The summary will give you an overview of what your copay or coinsurance will be for every service. For instance, you will pay $10 for lab work. Then, if you need an MRI, you will have a copay of $200.
Some medical services don't have a copay, though. The highest amount in the network for any service is 20%. But it is typical to pay 20% coinsurance for durable medical equipment, dialysis, and radiation in most plans. To ensure how many copays you need to pay, you must review the benefits of each plan and how much you need to pay for every medical service.
Every money you spend on Part A and B services is counted to your out-of-pocket maximum. After hitting the maximum, your plan will pay for your medical care 100% for the rest of the year.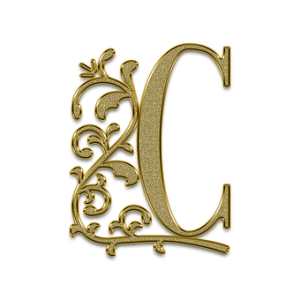 Medicare Part C Enrollment
It is an optional health plan. This is a voluntary coverage that you can choose to sign up for if you need more coverage.
The yearly election period starts on October 15 every year. You can enroll in this plan or dis-enroll from a Part C plan. You can sign up for a plan during your initial enrollment period.
It is when you first obtain your Part B. You can change it during the yearly election period that happens every October 15 to December 7. The benefits will start covering you on January 1 the following year.
Medicare implements a yearly election period to give you the chance to change your plan if you no longer like it. This period also exists because if you signed up for Medicare Part C, your policy's benefits, a network of healthcare providers may change on January 1 of every year.
Medicare Part C or Medicare Advantage plans have a specific network and enrollment period. There are restrictions and limitations, as well as copays that you must remember. Ideally, you work with a licensed health insurance agent to help you better understand what is at stake when you enroll for a particular plan.
If you need assistance in picking the right plan, please give us a call today.
Compare Medicare Advantage Plans