Medicare Advantage VS Medicare for 2023 – Which is Best?
While Medicare and Medicare Advantage both provide a health insurance plan, the former is the original program, while the latter is a type of supplemental insurance that can be added to your current plan.
The significant difference between these two options lies in the freedom to see providers, and max out-of-pocket costs each year.
Understanding which features are most important to you can make it easier to select the plan type that best suits your needs.
One of the first and most important decisions you must make when applying for Medicare is whether to select Original Medicare or Part C.
According to data from The Chartis Group, 45% of Medicare participants in 2022 will have a Medicare Advantage plan.
Your choice will be influenced by several variables, including your current and future health care needs, location, and financial condition.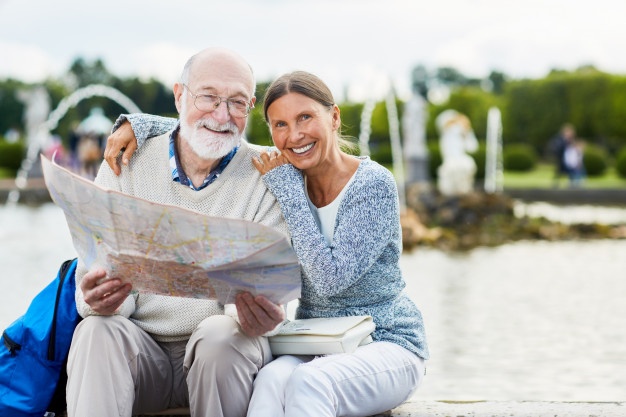 Original Medicare
Medicare is a type of government health insurance available to those 65 years old and older, as well as those who are younger but have certain disabilities.
Original Medicare includes Medicare parts A and Part B, which cover numerous aspects of your health care.
Part A is hospital insurance that pays for services such as inpatient hospital treatment, skilled nursing facility care, hospice care, and a portion of home health care.
Part B is medical insurance that provides coverage for items like prescription drugs, checkups with the doctor, and durable medical equipment.
If you choose Original Medicare, you are free to see any doctor or hospital in any country that accepts Medicare.

View plans & rates
Enter Zip Code
Medicare Supplement Plans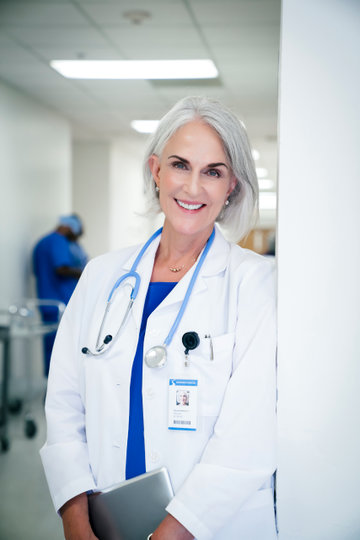 Medicare supplement plans (Medigap) provide what your Original Medicare plan is missing. These policies help pay some costs that Original Medicare doesn't cover.
Medigap Open Enrollment Period
You can purchase Medigap from private health insurance providers to help pay for some of the deductibles, copays, and coinsurance that Medicare does not cover.  
After turning 65 and signing up for Medicare Part B, you have a six-month window to purchase a Medigap plan with no medical questions asked. Your health and medical history cannot be considered for determining the cost or scope of coverage by insurers during that time.
However, after a six-month, insurers have the option to deny coverage based on your medical history or medical status unless you reside in Connecticut, Massachusetts, Maine, or New York. These states are "guaranteed-issue" for anyone at all times.
Choose Wisely – We can help
In simple terms, if you select a Medicare Advantage plan, it's possible that you won't be able to switch back to the original Medicare with a Medicare supplement plan in the future depending on your health.
What is Medicare Advantage?
Medicare Advantage, sometimes referred to as Medicare Part C, is a packaged alternative to Original Medicare that private health insurance providers offer.
It includes Medicare Parts A and B and frequently additional benefits, some of which may consist of coverage for dental and vision expenses. Prescription drug benefits under Part D are included in the majority of MA plans. Despite the fact that many plans are free, you will still need to pay your Part B monthly premiums unless you enroll in a Part C plan that offers a Part B give-back benefit that pays all or part of your Part B cost.
Typically, Part C is a health insurance program offered by private insurers, with the option of being delivered by Medicare. Part C is not part of Social Security. While private insurance companies administer Part C, they only provide services on behalf of the federal government and are not allowed to charge more than the cost to provide services.
Part C programs function similarly to conventional health insurance programs. You might have obtained health insurance through your workplace, but in order to keep your care covered, you must remain in the network of providers.
Usually, a deductible, co-payments, and coinsurance are used to cover the cost of care when you receive it.
You may spend very little on a MA Plans plan if you're in good health and don't need major medical attention. However, the expenses might pile up if you have a serious condition.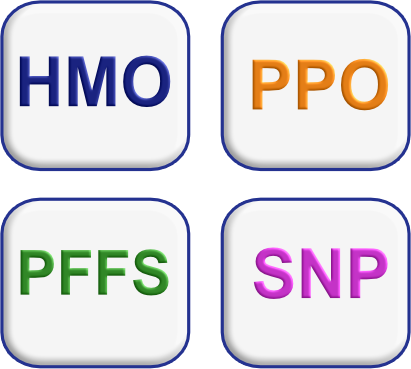 Compare Medicare Advantage Plans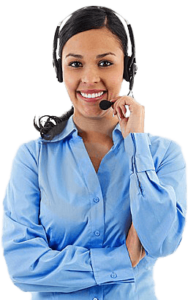 Original Medicare vs Medicare Advantage
Original Medicare
Original Medicare components include Medicare Part A and Part B

You can enroll in a different Medicare drug plan (Part D) to receive Medicare prescription coverage.

Original Medicare can be used by any physician or hospital in the United States that accepts Medicare.

You can also look for and purchase supplemental insurance to assist cover your Original Medicare out-of-pocket expenses (like your 20% coinsurance). This also applies to Medicare Supplement Insurance (Medigap). Alternatively, you might use Medicaid or insurance from a past company, a union, or another source.
Medicare Advantage
Part C is a private firm's Medicare-approved healthcare coverage option that provides a supplement to Original Medicare. Part A, Part B, and typically Part D are all included in MA Plans.




• You are typically limited to using doctors who are part of the plan's community.




• Plan out-of-pocket expenses could be less than those of Original Medicare.




• Programs may provide additional benefits, including vision, hearing, and dental care, that Medicare does not.
View plans & rates
Enter Zip Code
Cost Comparison
Original Medicare
• After meeting your deductible, you typically pay 20% of the Medicare-approved cost for services covered by Part B. This amount is referred to as your coinsurance.




• There is no annual limit on out-of-pocket expenses unless you purchase extra coverage, such as Medicare Supplement Insurance (Medigap).




• For Part B, you make a monthly payment. If you enroll in Part D, you must pay a different monthly premium for your Medicare drug coverage.




• You can use Medigap to subsidize any remaining out-of-pocket expenses (such as your 20% coinsurance). Other options include prior employer's insurance, a union's coverage, or Medicaid.
Medicare Advantage
• Out-of-pocket expenses differ; some plans may charge less or more for particular treatments.




• Plans have an annual limit on the amount of money you must pay out of pocket for procedures that Medicare Parts A and B cover. You won't be charged for any Part A, but you must still pay the monthly Part B premium.




• You may be required to pay the plan's premium and the monthly Part B cost. Some plans can offer a $0 cost and assist you in paying your Part B premium in full or in part. Medicare drug coverage (Part D) is generally included.




• You don't need and can't purchase Medigap.