Best Medicare Advantage Plan
One of the questions of seniors who wish to obtain a Medicare Advantage plan (MA) is, "What is the Best Medicare Advantage Plan?" The best plan will depend on your medical needs. Furthermore, it has to include your preferred doctors and medications on the policy's formulary. Major insurance providers are selling these plans, from Aetna to Cigna to Humana to Anthem or Blue Cross Blue Shield.
In that case, it is ideal that you conduct a thorough research first before you can spot the best MA policy. If it is your first time to purchase an MA plan, then you will find our tips useful. These tips will help you find the right MA plan that can cover most of your medical needs.
On the other hand, if you have an Advantage plan but you wish to change it, then you will the information here to be beneficial as it can help you decide what plan to replace your current policy.
What are Medicare Advantage Plans?
Medicare prohibits private insurers to call their MA plans the best. The reason for this is that each plan has a different network. It also features different medications, costs, and other factors. In that case, the best plan for you may not be the best plan for all.
If you don't like your current plan for some reason, you should shop around and use our website to help you request as many quotes. In that way, you can easily find which plan offers the lowest rate with reasonable benefits.
Medicare Advantage plans are also known as Medicare replacement plans. They don't replace your Original Medicare benefits. However, you will get the benefits of traditional Medicare from your private insurance company, instead of Medicare.
When you register in one of the plans, it is your plan for the rest of the year. You are not allowed to cancel or change your plan in the middle of the year unless you have a special circumstance like you have lost your job or got married/divorced.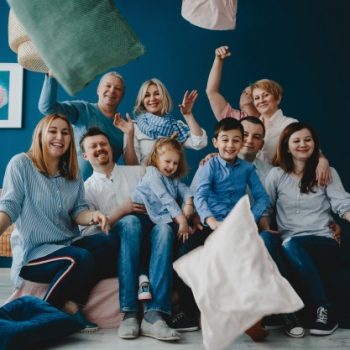 Compare Medicare Advantage Plans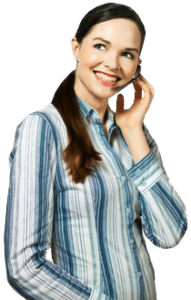 Benefits of Medicare Advantage
Lower Monthly Premiums
Compared to Medigap plans, Medicare Advantage has lower premiums. You can even find a plan with a $0 monthly rate. However, if you get the lower premiums, you need to follow different rules than the rules of Original medicare. For instance, your plan will have a network of healthcare providers. These network options are typically HMO and PPO.
Extra Benefits
The insurance providers that sell Medicare Advantage plans can offer extra benefits. These would include dental, hearing, and vision. You can even find a plan that offers free gym membership that you can use at any gym.
These benefits are not available if you only choose Original Medicare or a Medicare Supplement policy. Because of these benefits, some seniors are more attracted to purchase an MA plan than a Medigap policy.
What are the Factors to Consider When You Compare MA Plans?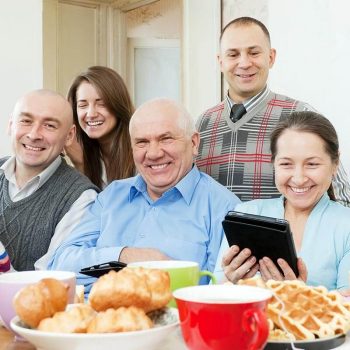 One of the benefits of choosing an Advantage plan is its lower premiums. Some subscribers may pick a plan because of its drug formulary, extra benefits, or network of healthcare providers.
In this section, we highlighted some of the main questions that you would ask when you compare plans.
Although Medicare Advantage can pay for many medical expenses, there are still yearly out-of-pocket costs that you need to deal with. The costs will vary depending on the plan. However, they will not exceed $6,700 in-network.
You must know how much you can afford to pay out-of-pocket. If the maximum expenses are more than what your budget allows, then opt for a plan that has a lower yearly out-of-pocket. In this case, the best Medicare Advantage plans are the one that offers affordable cost-sharing during a medical emergency.
What About My Physicians and Medications?
As you conduct thorough research to find the best MA policy, you need to check if the policy's network includes your preferred doctors. Our team can check the plan for you. We look into the online directory and confirm it with the doctor's office.
Keep in mind that every plan has a set of network providers in the place where the policy is based. Most MA plans have either HMO or PPO networks. Between the two networks, HMO is the most common. But if you choose this type of network, you need to go to a doctor's office that belongs to your plan's network.
On the other hand, if you pick PPO plans, you can see any doctors outside of your plan's network. However, your plan will have higher out-of-pocket expenses. Furthermore, the doctor who is not part of your network must also bill your plan. Otherwise, you will shoulder all the costs related to your visit.
As mentioned earlier, most of the MA plans have Part D coverage. It is convenient as you will not need to purchase an additional drug plan. However, you must pick a plan that will take care of the medications you are taking.
Most Medicare Advantage beneficiaries focused on finding a plan that includes their doctors in the network. However, they failed to check if the medications they are using are part of their plan.
You must always consider the plan's drug formulary before making a final decision. Keep in mind that all Advantage policies have lock-in periods. You don't want to experience a horrible scenario where you found out that a $500 brand name drug wasn't part of your plan. You thought it was the best Medicare Advantage plan because your doctor was part of it.
But you can avoid this situation if you evaluate the drug formulary of the plan. In this way, you will not be paying the expensive medications on your own. Always review the Part D coverage carefully.
What is the Star Rating of the Plan?
Some MA plans have extra benefits, like vision, dental, and gym membership benefits. Many beneficiaries of Medicare want a plan that comes with a gym membership, like Silver Sneakers.
These extras can give more value to the plan. However, we don't recommend that you choose the best plan based on those extras. Instead, you must pick a plan that covers your medical needs. Your priority must be your medical needs. If the plan that covers most of your medical needs include a Silver Sneakers program, then it is a great plan you must take advantage of.
Which Health Insurance Companies Offer Medicare Advantage Plans?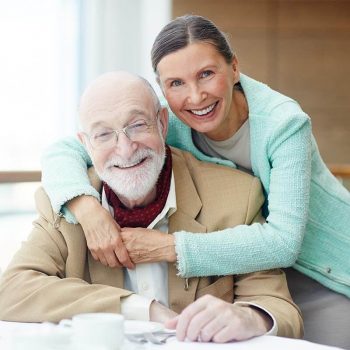 Most of the major health insurance companies that offer Medicare Supplement plans are also selling Medicare Advantage policies. They include carriers, like Aetna, Cigna, Humana, United Healthcare and Blue Cross Blue Shield.
But the plans being offered by a certain carrier will depend on your location. For example, if Aetna offers an HMO in one county, it may not offer the same HMO plans in other counties. It hinges on the provider's availability in every area to make a network.
You will also find a few local carriers that offer plans. But only in a few areas. For instance, Care 'n' Care Advantage plans have networks only in a few local counties.
Compare Medicare Advantage Plans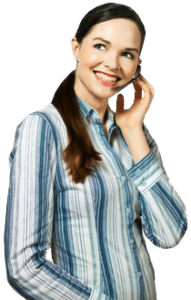 Medicare Advantage or Medigap?
Out of the millions of Medicare beneficiaries, one-third of them sign up for a Medicare Advantage policy. Most of them think that the Advantage plans' lower premiums make them a good deal.
However, before you make a final decision, you must remember that the plans still have coinsurance and copays. And you need to pay for them when you undergo treatment or use healthcare service.
That said, if you have high medical usage, you will spend more on your Advantage plan than when you have low medical usage.
Medicare Advantage plans can handle all the same benefits that are part of Medicare Parts A and B. The cost-sharing is set by the plan, not by the traditional Medicare. Furthermore, Medicare does not consider any plans to be better than the other. The reason for this is that each person has different medical needs and budget.
In that case, choosing between Medicare Advantage and Medigap will hinge on what type of coverage you need. You may visit our post where you can obtain our free guide on how MA plans and Medigap differ in various ways.
No matter what MA plan you have, you still need to pay the premium of Part B. Keep in mind that you can't enroll in one of the MA plans without an active Original Medicare. It means that you will pay for Part B premium, on top of the Medicare Advantage plan premium.
There are deductibles associated with some of the Medicare Advantage plans. But some don't have any. The deductibles will be decided by the insurance provider selling the plan. When you use our service, our rent will find a suitable plan for you. The agent will talk about the plan in detail and discuss the deductibles you need to pay.
Some plans have no Part A or B deductible. But they have a deductible for Part D. However, the deductible for Part D is not higher than the standard guideline set by Medicare. You may need to pay the full deductible before the plan will start paying for you. Some plans waive their deductibles if you meet certain requirements.
You will also find deductibles that only apply to out-of-network benefits on PPO plans. It makes treating out of your plan's network to cost more than if you choose to go in-network.
It depends on your location. Keep in mind that the premiums can vary widely across the country. There are plans with a $0 premium. If you choose this plan, you will pay nothing more than what you settle for Part B.
However, there are plans with a high monthly cost that can go over $300 a month. But compared with Medigap plans, MA plans have lower premiums.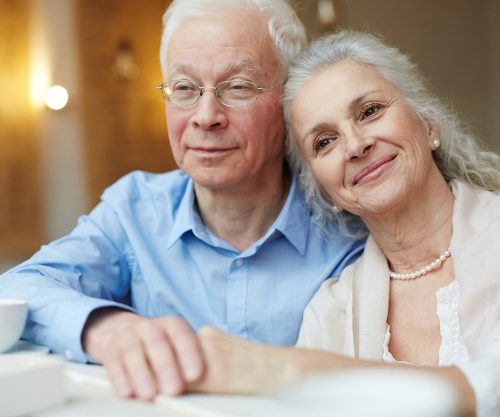 When to Enroll or Change Medicare Advantage Plans
Medicare Advantage plans are available only to seniors who are 65 years old or above. If you are turning 65 this year, then you can enroll in one of the MA plans. The first opportunity for you to sign up is during your initial enrollment period (IEP). This period starts three months before your 65th birthday. Then, if you missed that chance, you can have another three months after turning 65.
On the other hand, if you have an MA plan already but you wish to change it, you can do so during the Yearly Election Period. This is the only allowed time for you to change your MA plan. It can run from October 15th to December 7. Your new plan will only be active on January 1 of the following year.
However, if you want to leave your MA plan and opt to just use your Original Medicare, you must tell your provider of the MA plan. If you failed to do so, you will continue to pay your Advantage plan premium which can be a billing nightmare in the long run. Unfortunately, many seniors experience it. This typically happens when you enroll on your own without an agent who will help you out.
For that reason, it is to your advantage to enroll in one of the MA plans through a broker or insurance agency. In that way, you can work with an agent who can explain to you fully how a certain plan works. Without an agent to help you out, you will be on your own when issues arise on your end of the policy.
Now that you know that the best Medicare Advantage will depend on your medical needs, you need to consider all factors mentioned above before making a final decision. That said, we urge you to conduct thorough research to help you decide.
Compare Medicare Advantage Plans