Aetna Medicare Plans
Aetna offers Medicare plans for seniors who need a variety of options for their health plans. Just like other private health insurance companies, Aetna doesn't sell Original Medicare. You can obtain it from Medicare directly. What Aetna sells would include Medicare Supplements, Medicare Advantage, and the drug plan known as Medicare Part D. In this post, we will discuss Aetna Medicare plans so you will have an idea of how you can benefit from them. As you get a good understanding of these plans, you can make an informed decision before purchasing a plan.
Filling in Gaps through Medicare Supplements
Original Medicare can be beneficial for seniors. It can cover most healthcare expenses. However, there are some medical expenses that Medicare doesn't pay. If they add up, they can easily torture your finances.
These medical expenses would include coinsurance, excess charges, copayments, and deductibles. You will also handle the first three pints of blood for the entire year. All of these expenses can easily add up if you need to visit your doctor or a hospital frequently.
This is where Medicare Supplements become beneficial. They can cover all holes left by Original Medicare. They can handle most of the leftover costs that you must deal with as a Medicare subscriber.
These Supplements are useful if you find it difficult to pay for your healthcare expenses, despite having Medicare. You can benefit from these plans if you think that Medicare can provide you but you need more coverage.
Medicare designed 10 Supplement plans. However, Aetna only offers some of them but not all. This insurance company only sells top Supplement plans that it thinks would benefit most of its subscribers.

Compare Medicare Advantage Plans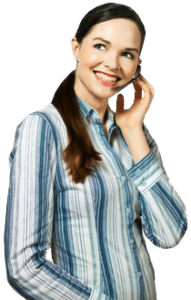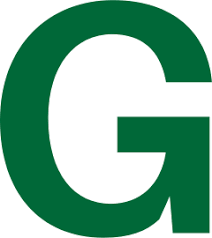 Among the many Supplements that it offers, Plan G is Aetna's most popular plan. It is a high-coverage policy that can handle many medical expenses left by Original Medicare.
For one, it handles the supplementary expenses of Medicare Part A. It also pays for most of the Part B expenditures. It can take care of nursing care coinsurance. It also handles the overall cost of foreign travel exchange. Plus, it can take care of the first three pints of blood per year.
It is cheaper than Plan G but it still offers high coverage. But you need to take care of some of the copayments of Part B and excess charges of Part B. You should also handle Part B's yearly deductible. The remanning supplementary expenses are handled by the plan.
This is an economical option that offers a great deal for many seniors as it focuses on those necessary medical expenses.
Regarding Aetna's Medicare supplement prices, the company has not announced its plans yet to increase its charges for 2021. The lineup might change and the coverage, too. However, the changes will still be in line with Medicare guidelines. The company cannot just implement changes without adhering to the rules set by Medicare. Otherwise, Medicare will cancel its license to sell Medicare Plans.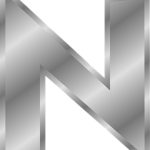 Replace Original Medicare with Medicare Advantage
Medicare Advantage plans are powerful coverage that can significantly reduce your medical expenses. Because they are high coverage plans, you can use them to replace traditional Medicare. They offer most of the benefits of Original Medicare and they offer additional ones.
They handle all Medicare Part A and B expenses. Advantage plans can also take care of any emergency medical care that you need, as well as the urgently needed medical care.
Aetna also offers plans that cover Part D or prescription drug policy. This type of program can pay for brand name and generic drugs. Most Advantage plans come with Part D coverage. Aetna sells a few of them. With such a variety, it will be easier for you to find a plan that truly fits your medical needs. Choosing an Advantage plan with Part D will make your medication cost cheaper and you obtain the benefits of Original Medicare and some extras.
You may also benefit from getting Aetna Medicare plans for 2021 that cover the basic Advantage policy with checkup benefits. It handles the cost of visiting your optometrist, dentist, hearing doctor, and general practitioner.
Your plan may pay for a few visits to each doctor. Plus, you can get coverage for your prescription glasses or hearing aid. With all of these items, an Advantage plan offers practical coverage for many seniors who wish to reduce their healthcare costs significantly.
For the coming year, Aetna didn't announce yet if it would implement some changes to its Advantage plan list. However, you should expect that it will increase its rates.
You may use our site to find out what the price changes are. Our site will also help you find several quotes from various carriers. Once you get a list of quotes from different providers in your area, you will know how Aetna compares to other insurers. You may use the list of plans to find out the lowest possible rate with reasonable perks. Conducting thorough research like this will help you save money in the long run.
Part D Medicare to Cover Your Prescription Medicines
Medicare Part D is a prescription drug plan that can pay for brand name and generic drugs. Medicare allows private health insurance companies to sell this type of health plan. It is a practical health plan as it can significantly reduce the overall prescription medications.
This health plan covers those common, generic drugs. It can slash the price significantly. It may also cover some costlier brand name drugs. Depending on the plan, it may also handle those rarer drugs that are too expensive to pay upfront.
The benefits of Part D are similar no matter where you purchase it from. However, they are not exactly the same. Before you pick Aetna's version, you should study what drugs are covered first. Aetna's Part D plan may include slightly different medicines than what you are used to taking. That's why it is vital that you ensure the plan you wish to purchase will cover the medicines that are relevant to you.
You may choose to buy this plan as a stand-alone policy. Or you may choose to have it as an additional plan to your Original Medicare or as part of an Advantage policy. No matter what option you take, you will still get the same coverage. However, you may consider picking an Advantage plan with Part D as it is cheaper in the long run.
Should You Choose Aetna as Your Private Insurer?
Aetna is one of the best options for seniors. It is one of the private health insurance companies that offer affordable rates. When you use our site, you can find a better deal. Aetna stands out from its competition in various ways. For example, it offers outstanding customer service that other insurers' customer support teams pale in comparison.
The company also provides great perks to its subscribers. These perks would include gym membership with no additional charge. Furthermore, it provides fewer copayments. Plus, filing your claims is a lot easier.
When it comes to network, Aetna has a huge network of healthcare providers. In that case, it will not be difficult for you to find a facility or a doctor's office that will accept your plan.
Before you look for Aetna Medicare plans in 2021, it is ideal that you conduct thorough research. Use our website to find quotes from various insurance providers to find how Aetna compares to other insurers.
Compare Medicare Advantage Plans